Today's Smalltalk 4 You takes a look at some of the ways that VA Assist Pro helps out with the Composition Editor. If you have trouble viewing it here in the browser, you can also navigate directly to YouTube. To watch now, click on the image below: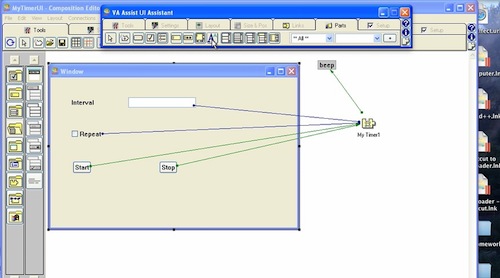 .
If you have trouble viewing that directly, you can click here to download the video directly. If you need the video in a Windows Media format, then download that here.
You can also watch it on YouTube:
---
Today we'll look at where the widgets that you use in the Parts tool are picked and placed, and how VA Assist Pro makes that task a bit easier. To start with, examine the left hand side of the screen. The toolbars on the left have widgets: the leftmost is categories. Select one, and you get widgets in that "Set":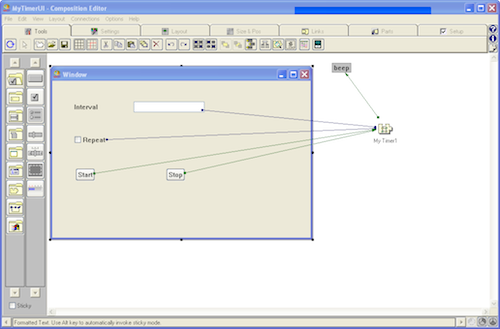 Quite often, you'll want some of the more commonly used parts - and that's where VA Assist Pro comes in. Open that up from the "Options" menu: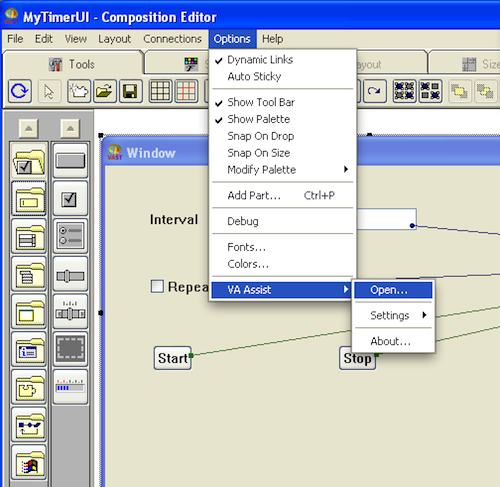 If you switch to the "Parts" tab, you'll see some of the more commonly used widgets. This often makes it easier to build UIs, as they will mostly be made up of stock parts:

Need more help? There's a screencast for other topics like this which you may want to watch. Questions? Try the "Chat with James" Google gadget over in the sidebar.
Technorati Tags: smalltalk, va smalltalk, parts
Enclosures:
[st4u222-iPhone.m4v ( Size: 2440185 )]